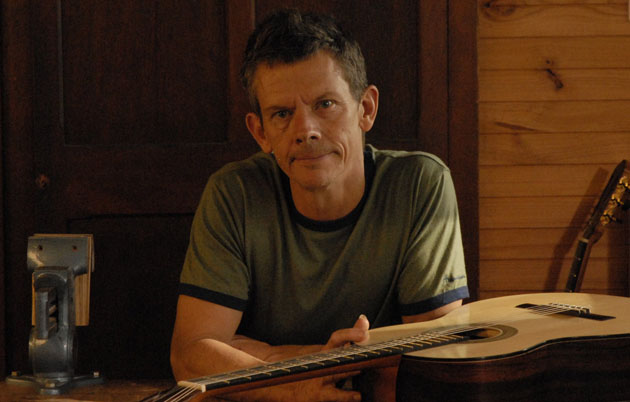 My love of the classical guitar goes back over 45 years to when I started playing as a teenager. The watershed moment that led me from being a guitar player to a guitar maker came in 2002, when I wrote a piece of music and thought how wonderful it would be to play that music on a guitar that I had made — and I've never looked back.
As a student player in the early years of the Sydney Spanish Guitar Centre, I came to understand the commitment, precision and technique needed to achieve quality of sound when playing. That knowledge was invaluable when making the transition from player to maker.
There are many fine guitar makers in Australia and I feel privileged to be a part of this rich guitar-making tradition.
To hear a guitar come to life, after so many hours, weeks and months – it is difficult to describe, it blends the internal creative energy we all have, with that of music….it's a very enriching experience.
The transition of a guitar — from maker to player
So much care, precision, soul and creative energy goes in to producing each of my guitars, it's like a nurturing both of the instrument and myself. Each one is my guitar, connected to me, yet I know that each guitar will, at some point, belong to a player. This goes beyond the commercial transaction of ownership. Each guitar will be connected with the player, it will nurture their own internal energy and spirit and they, in turn, will bring out the instrument's full potential.
I like this idea of transference and transition between instrument makers and instrument players.
I now live and work in Port Chalmers in the South Island of New Zealand.