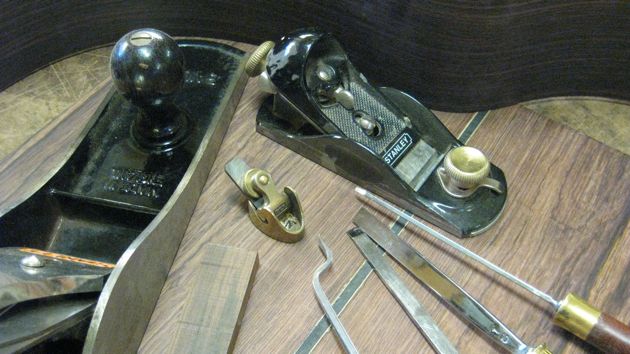 I started building guitars in 2003.
My first workshop was in the front room of a terrace house in Redfern, Sydney. It was a little unusual for friends to walk straight in from the street to a sort of arcane space of guitar building. I'm very fortunate to have had a supportive partner.
I had a workshop at Katoomba, in the Blue Mountains west of Sydney until January 2017 when we moved to Port Chalmers, New Zealand. In May 2017 I finished establishing my workshop there. It's a wonderful, creative, nurturing space where I am always in the present. But it is also a practical space, a place for instrument building.